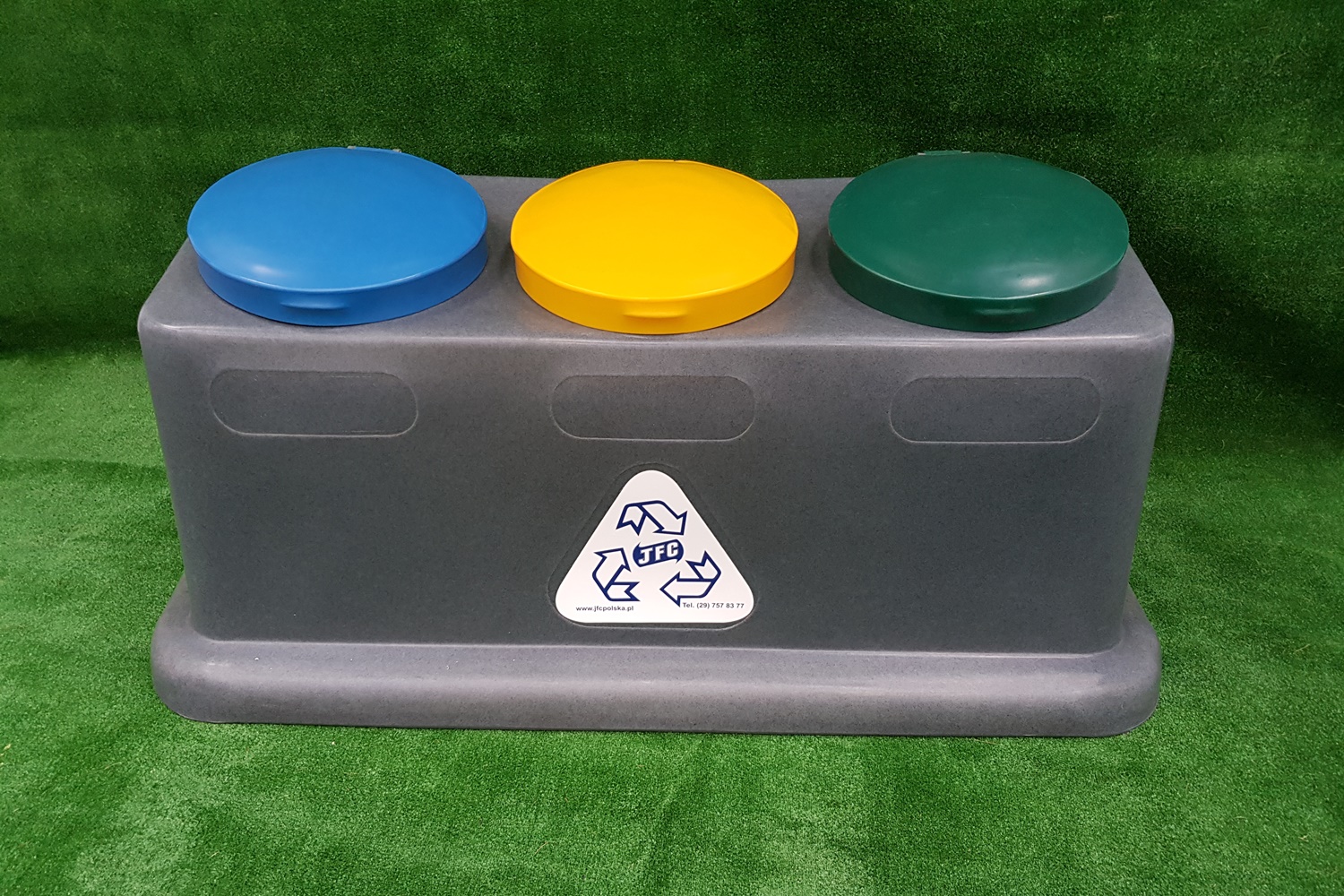 About the Recycling Sorting Unit
The JFC recycling sorting unit allows you to set up your own 'Recycling Transfer Station' at home or at work in a matter of seconds. With its free- stand design, the unit can be positioned inside or outside, keeping your recycling area clean and tidy.
The unit is supplied with 5 recycling identity labels allowing you to label each compartment according to the volume of recyclables generated. The bags are secured by means of a looped elastic cord which is fixed at the neck of each compartment.
When a bag is full simply move the unit away from the wall, release the elastic cord, remove and replace the bag of recyclables for recycling.
Why Choose the RCY301?
Suitable for Indoor or Outdoor use.
Standard 26" x 44" bags (Starter pack included)
The unit is 100% weatherproof, Strong and durable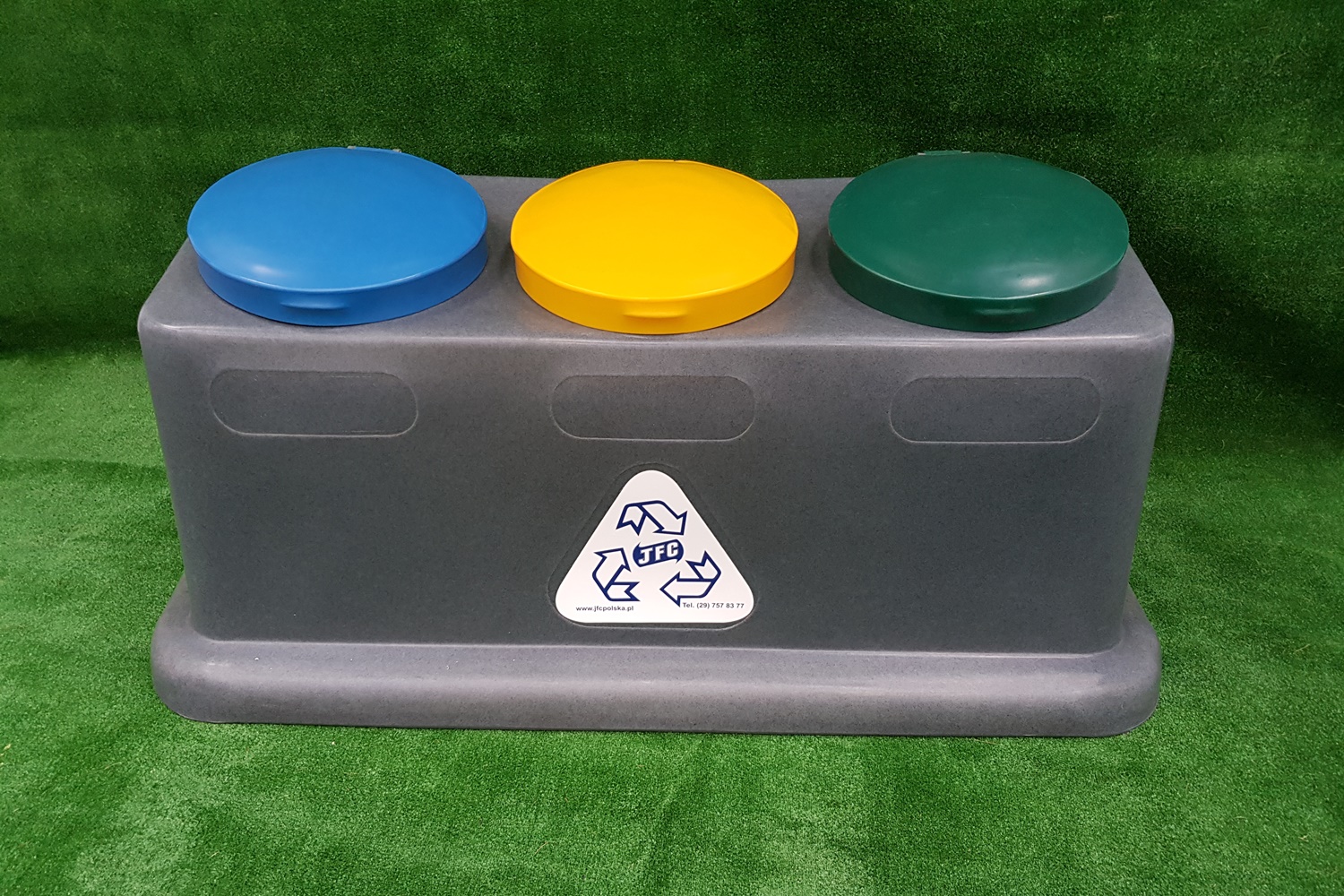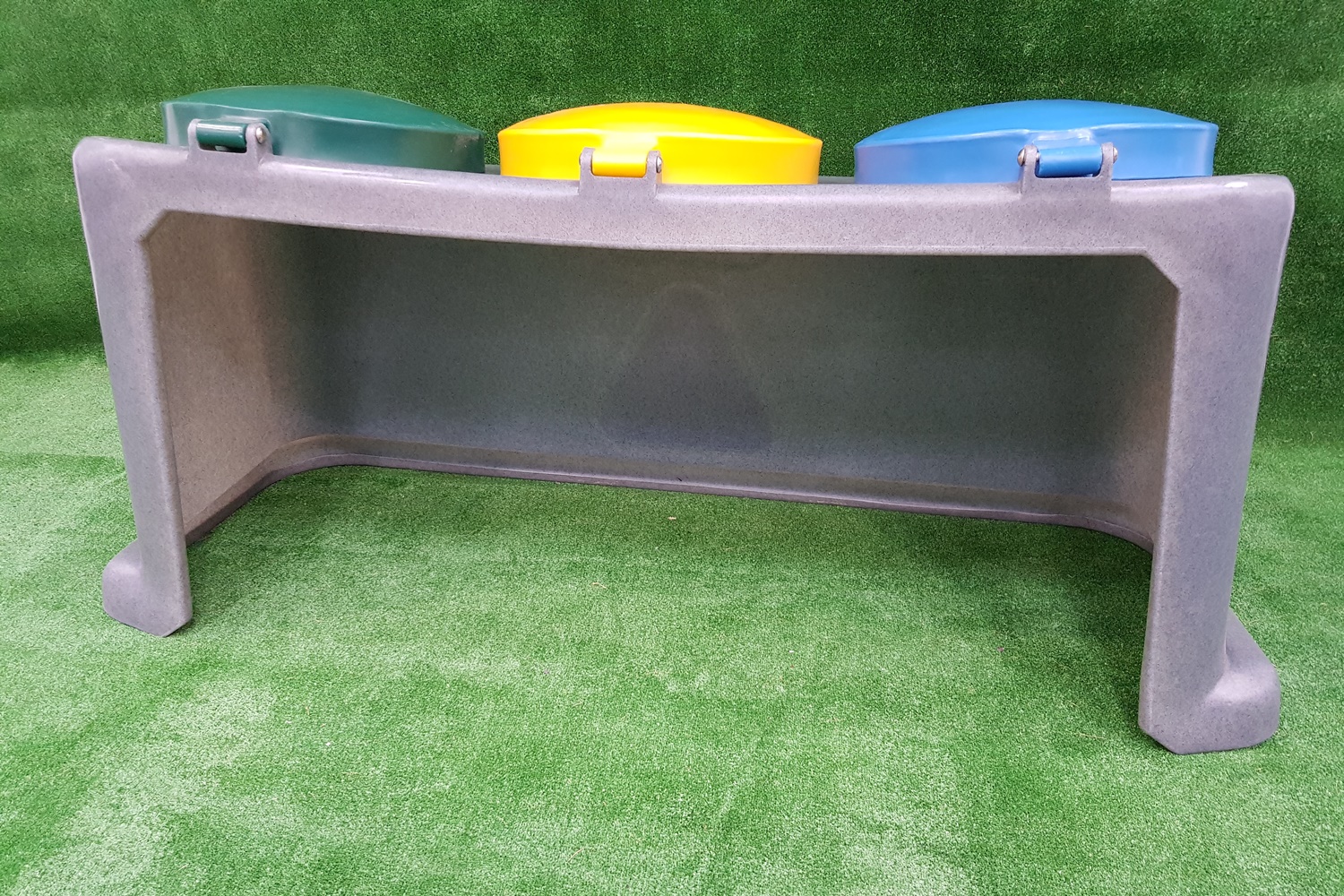 Domestic or Commercial Setups.
Made from recyclable plastic
Available in Blue if Grey.