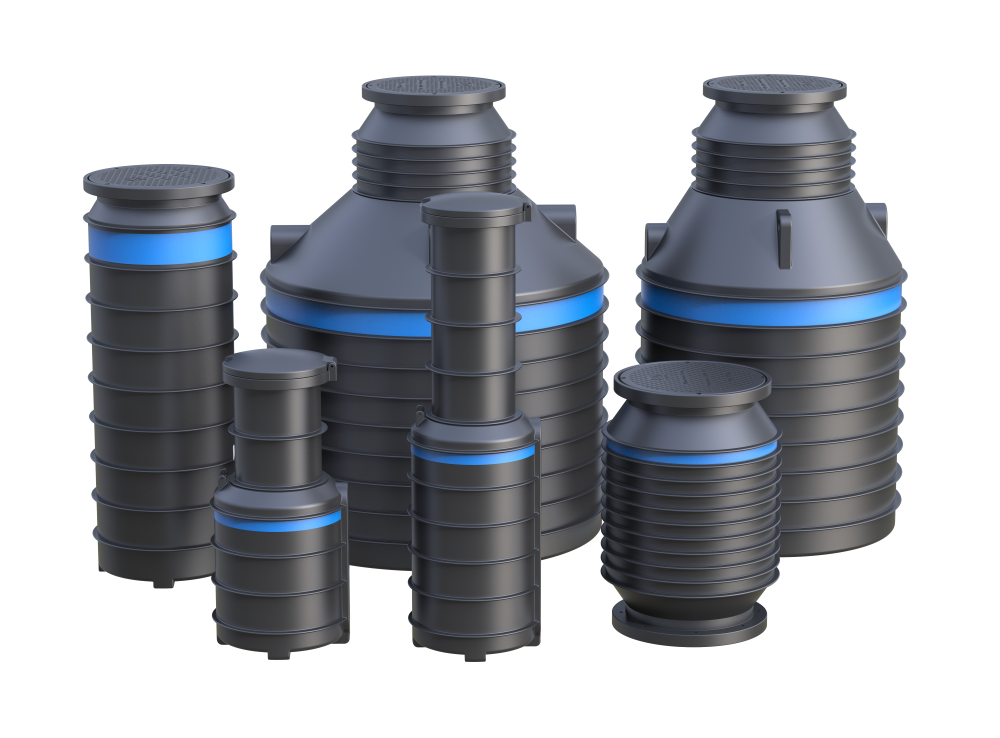 About JFC Civil Engineering Products
Hybrid sewage treatment plants manufactured by JFC Polska Sp. z o.o. are designed for treatment of household sewage to make it environmentally friendly and enable direct discharge to a watercourse or to the soil. The system is adjusted to receive sewage from households. The treatment plants work in the hybrid technology combining activated sludge processes and a biological filter in one plant.. The plants are made using rotomoulding, of high-density polyethylene. The system has full CE certification according to EN 12566-3. This ensures independent verification of the structural strength, treatment efficiency and water sealing of the system.
The JFC underground tanks are the perfect solution for many applications: this can range from domestic wastewater treatment plants, to underground rainwater harvesting, and can also be used as grease & oil separators. To suit your requirements additional oil and grease separators, modules can be added to fabricate a larger tank; this is done with the use of an extension insert.
150lt—700lt Range: JFC offer a wide range of tanks that can but used for various purposes. They are the ideal solution for use as water storage units, along with been used as Domestic or Commercial inspection manholes, They can also be used as water meter wells, or as holding tanks. Because the JFC tanks are rotationally moulded from a Strong Durable grade polyethylene, it means that you will have no cracking, or tanks been damaged either on site or during the installation process.
 The accessories offered by JFC Polska include: distribution chambers, drainage chambers, Lids & Tank risers.
A septic tank is used to treat raw domestic wastewater to a level that is suitable for discharge into the ground through percolation. Internal solids are allowed to settle to base of the tank and a scum forms on top of the water. The settled solids are anaerobically digested, reducing the volume of solids. The liquid portion of the wastewater flows through the tank and into the percolation area where biological treatment takes place before the flow meets the water table. Septic tanks may be installed subject to consent, in applications where soil is of a suitable porosity and Installation will not contaminate any watercourse. A standard range of tank sizes are available as detailed in the table.
Why Choose Us
Green Tech Poly is a company with a vast experience in delivering high quality poly products and services. We have experience in many sectors. Marine, Fuel, Recycling and Construction to name a few.