Student Recycling Program – Saving The Environment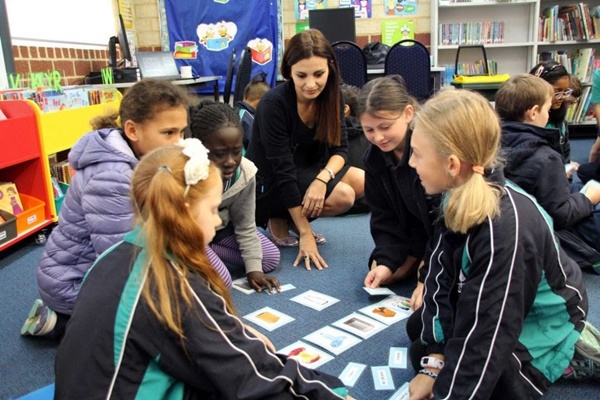 How do you get a whole nation recycling better? Part of the answer might lie with our children.
China's decision to impose tough new regulations has shed light on Australians' recycling habits, revealing a big problem with contamination standards across the country.
The world's largest buyer of recyclable waste announced it would no longer accept material with more than half a per cent contamination, but in Australia, waste collectors regularly pick up bins with levels 30 times higher.
Contamination is defined as the non-recyclable items mixed in with recyclables.
China's move has forced governments and collectors to step up their public education campaigns on what can be chucked in our recycling bins and in what condition.
It has sparked a national debate about standardising recycling practices across the country and raised questions over why Australia is not processing more waste onshore.
But teaching adults how to change their habits can be difficult, which is why some waste collectors argue targeting the younger members of the house could be the key to change.
Cleanaway started offering recycling education to schoolchildren in the 1990's and now teaches more than 40,000 students across the country each year.
"The kids love it, they go home and they teach their parents and that's really what we want to happen," Cleanaway educator Lisa Mansfield said.
The classes are specifically designed to engage parents by sending homework with the children.
"The idea is they teach mum and dad, grandparents, brothers and sisters, anyone who'll listen and we basically try and get them to promote recycling, sustainability," Ms Mansfield said.
"We collate all that information and they [councils] can use that information to better their services."
Teaching children the importance of recycling from a young age comes down to the simple fact kids are like giant sponges. And once they've learnt something, they tend to like telling others about it.
Cleanaway is working with kids in Ellenbrook Primary School, where Christian Buelva's class has just started the program.
"I think it's really good for people who don't know how to recycle, reuse and take care of their bins and who don't know how to take care of the landfill as well," Christian, a year four student, said.
Source: https://amp-abc-net-au.cdn.ampproject.org
Green Tech Poly are a licensed distributor of JFC products in Australia and provide tailored products and solutions for the construction, mining, marine and environmental sectors.
JFC is an Irish company that provide a wide range of plastic products. Originally focused on the agricultural and farming sector, JFC's high tech fuel tank, marine and recycling products are now used by corporates and government institutions world-wide.
You will find the JFC range of recycling products in schools, offices and in use by local municipal authorites world-wide.
Products include collectors for segregated waste, as well as specialist recycling banks for aluminium, batteries and other specialist waste materials.
You can see the full range of recycling products provide by Green Tech Poly here.