Cyclone Wallace – Update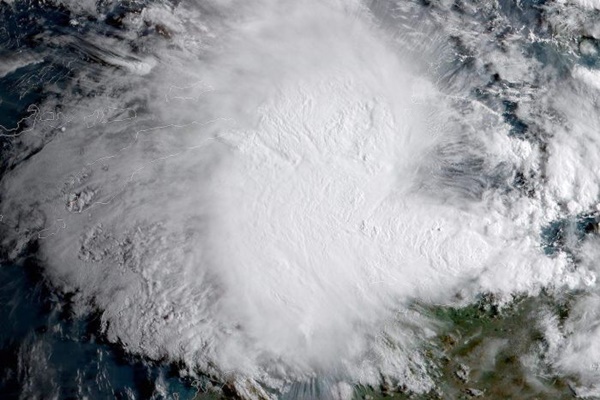 As the Pilbara coast recovers from severe Tropical Cyclone Veronica which flooded the region last week, another potential cyclone brewing in the Top End is threatening to wreak further havoc.
Key points:
The BOM says there's a high chance of a cyclone off the Kimberley on Saturday
If the system does develop into a cyclone, it will be called Wallace
Forecasters say if it hits the Pilbara coast next week, the flooding will be "significant"
A tropical low formed about 500 kilometres north-north-east of Darwin on Wednesday and is forecast to move into waters off Western Australia.
"Over the next few days we're expecting the system to move west-south-west and slowly develop," Bureau of Meteorology (BOM) senior forecaster Matt Boterhoven said.
"By Friday, there's a moderate chance of it developing into a tropical cyclone.
Cyclone will be called Wallace
If the system does develop into a cyclone, it will be called Cyclone Wallace.
But the BOM has cautioned it was still too early to predict with certainty whether the potential cyclone would make landfall or exactly where it would track.
Its latest modelling suggests a potential crossing could take place on the west Pilbara coast late on Tuesday or early on Wednesday.
Cyclone Veronica stalled very close to the Pilbara coast for about 24 hours at category three intensity, dumping hundreds of millimetres of rain in the Pilbara and producing destructive winds between Port Hedland and Karratha.
Source: https://www.abc.net.au/news/2019-04-04/cyclone-a-high-chance-of-forming-off-wa-north-coast-bom-warns/10968680
Green Tech Poly are a licensed distributor of JFC products in Australia and provide tailored products and solutions for the construction, mining, marine and environmental sectors.
JFC is an Irish company that provide a wide range of plastic products. Originally focused on the agricultural and farming sector, JFC's high tech fuel tank, marine and recycling products are now used by corporate's and government institutions world-wide.
At sea, data buoys are used to measure the effects of water temperature on the environment and are used by meteorological and environmental institutions world-wide
You can see the full range of Data Buoy products provide by Green Tech Poly here.