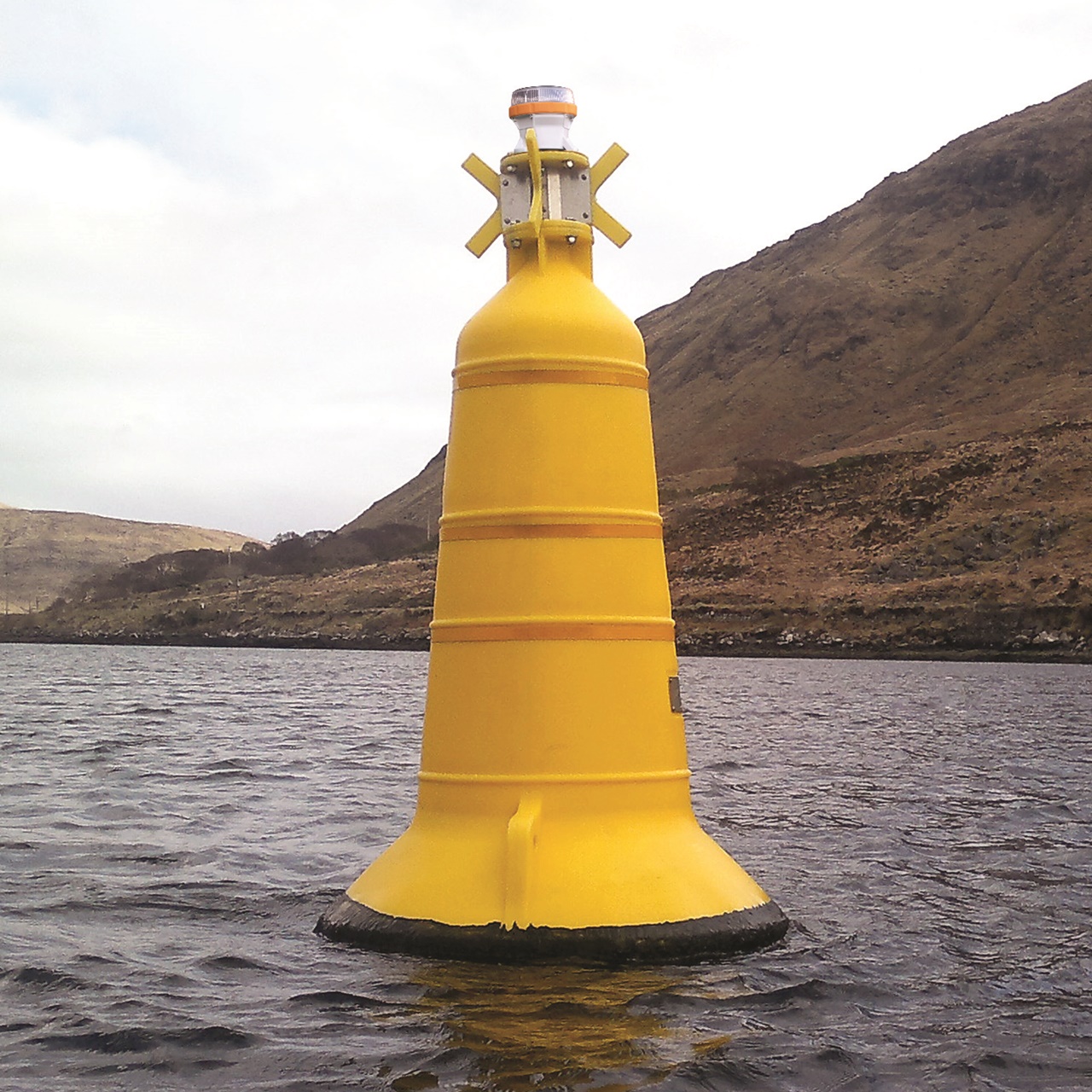 About the NAV02
Ideal for inshore and sheltered areas the NAV02 navigation buoy is used for safe marking aquaculture sites, inner harbours, lakes or sheltered safe water channels.
Manufactured from strong durable polyethylene this buoy, has a pillar shaped body design with high focal height (2m) designed to suit selfcontained lanterns. Foam filled with internal ballast and stainless steel mooring eye, it is fitted with 2 lifting eyes for ease of manoeuvrability for
installation or servicing purposes.
Benefits
• High visibility pillar design.
• Rotationally moulded with marine grade (UV stabilised)
virgin polyethylene.
• Reduced maintenance costs – servicing and storage.
• All fixings are 316 grade stainless steel.
• Buoy can be fitted with a range of navigation lights.
• Fitted with lifting eyes for ease of installation and maintenance.
• Sits upright on deck or vessel for ease storage on site.
• Product customisation such as warning signage application optional.
Why choose the NAV02?
High visibility pillar design
Sits upright on deck or vessel foe ease storage on site
All fixings are 316 grade stainless steel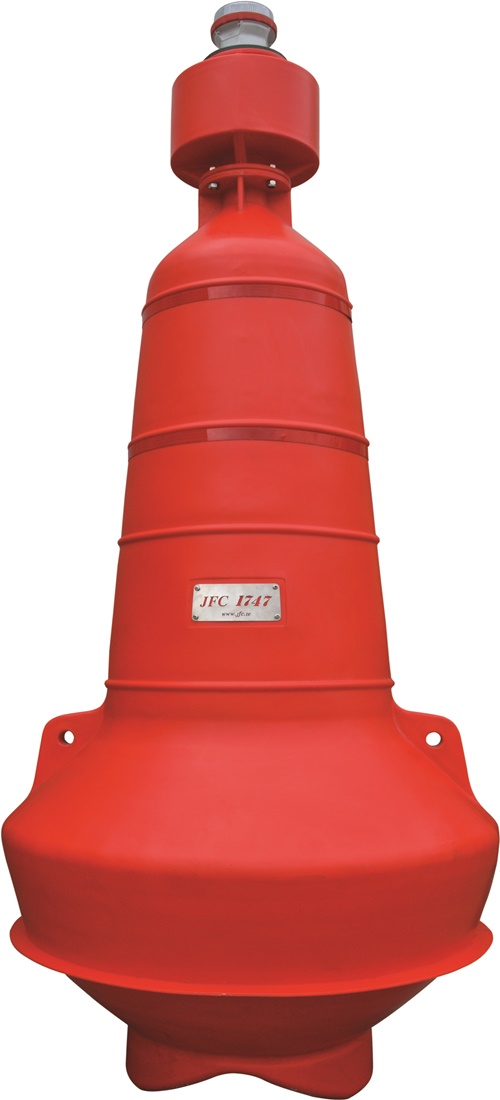 Reduced maintenance costs - Servicing and storage
Product customisation such as warning signage application optional
Buoy can be fitted with a range of navigation lights