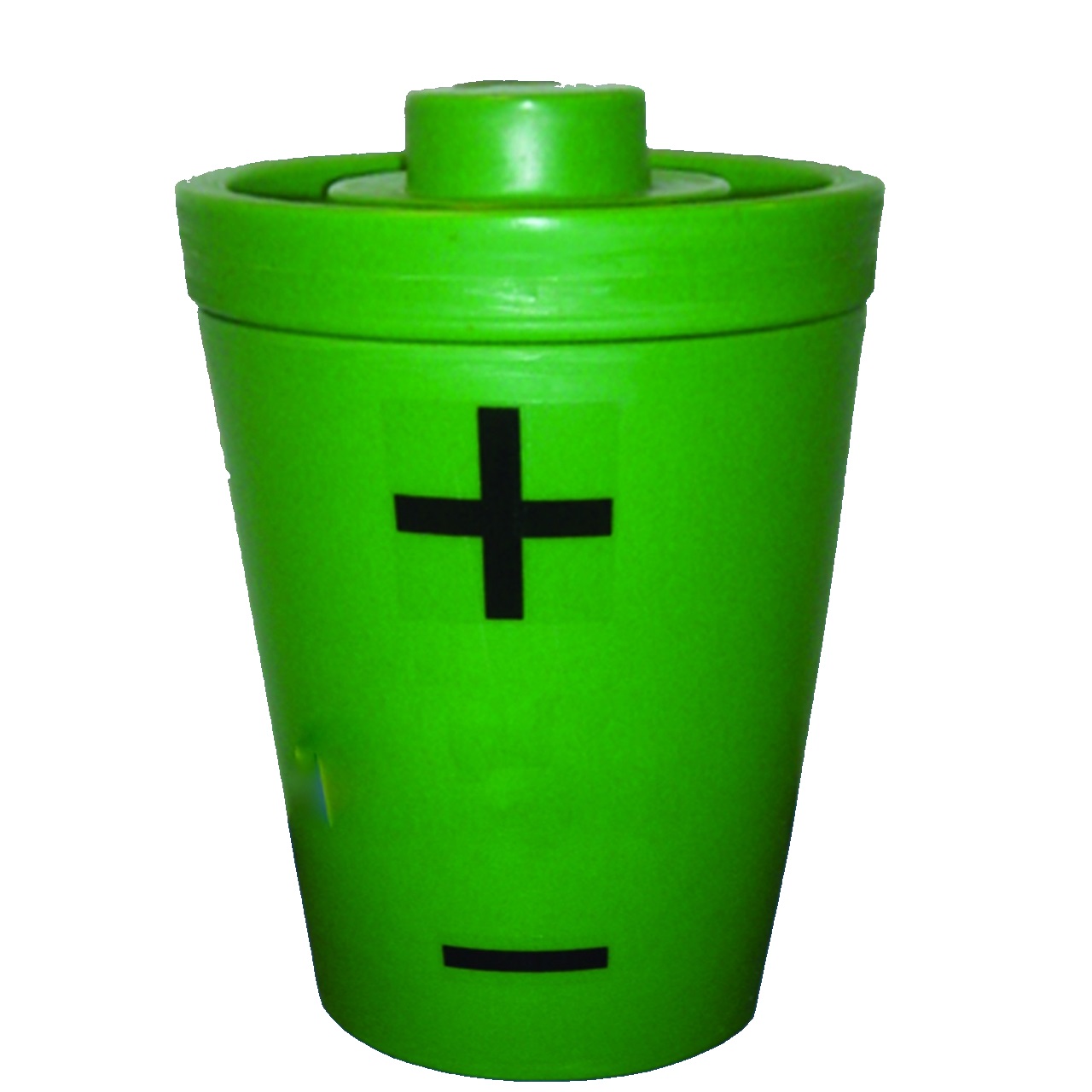 About the Battery Recycling Bank
Promoting safe handling of dangerous and corrosive spent household batteries, the JFC Domestic Battery bank is ideal for Homes, Schools, Shops, Civic amenities centres.
Designed to look like a battery, it is made from corrosion – resistant battery acid-proof, linear polyethylene.
With its removable lid is it easy to empty.
The Battery Banks can be custom designed for corporate logos or for adding further recycling information. It is the ideal way to start children into battery recycling and educating them on the importance of recycling used batteries.
Why Choose the Battery Recycling Container?
Clean & Safe storage of used batteries
Ideal for schools and offices
Available in many colours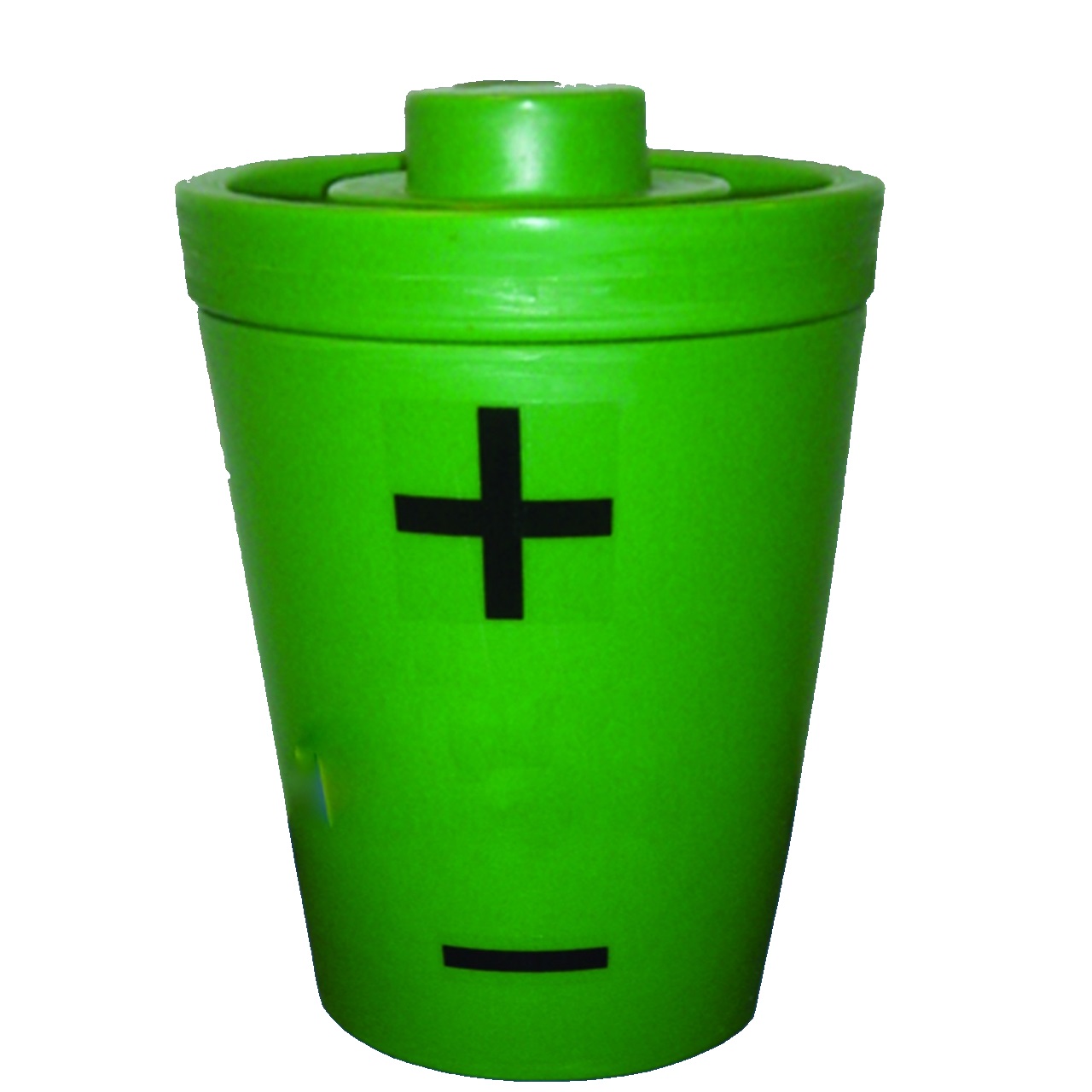 Can be customised to put advertising or company logos
Does not take up much space