SEAGULL DATA BUOY 2600-3000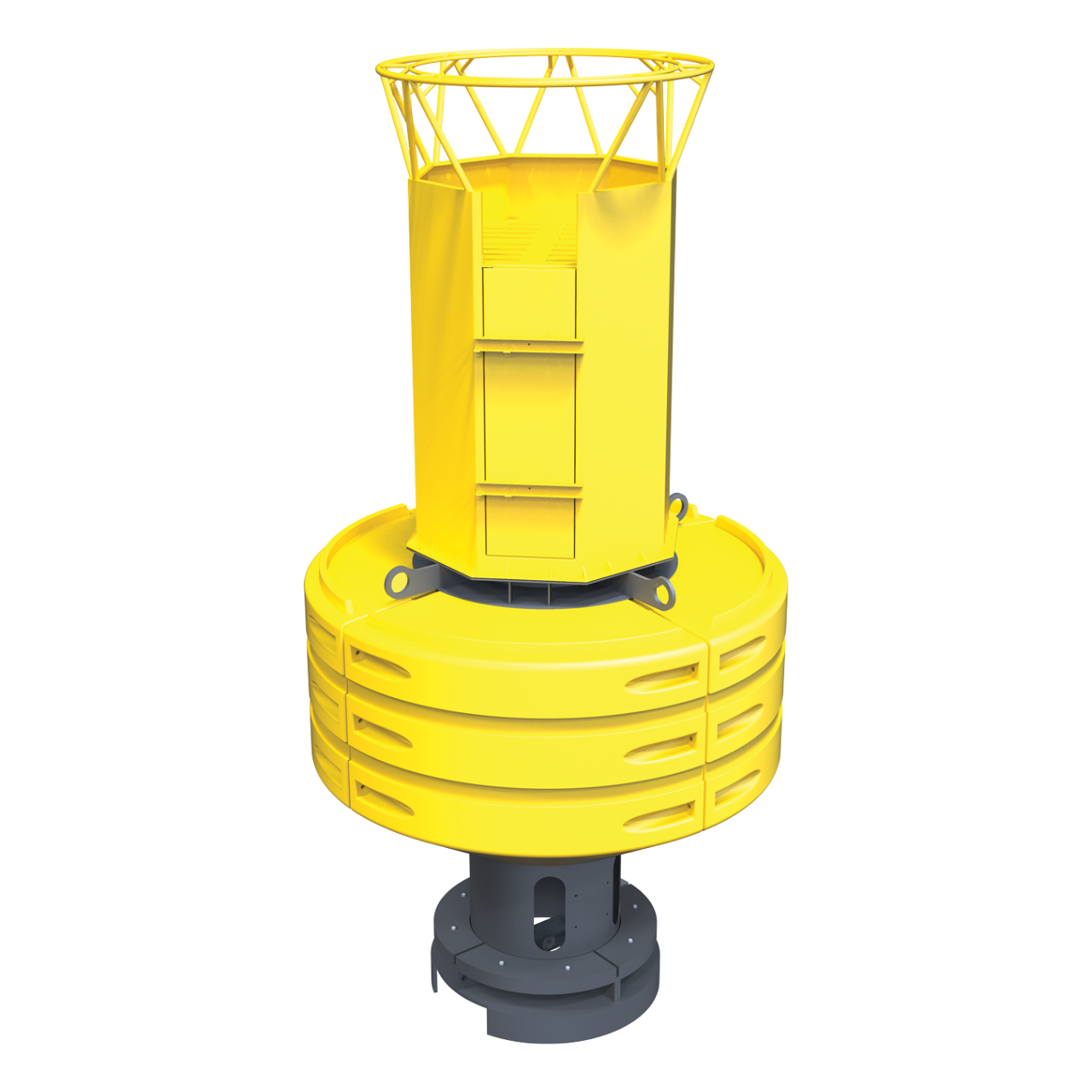 About the Seagull Data Buoy 2600-3000
The Gannet Ø2200 is a large data buoy suitable for depths up to 30-40 meters depending on moorings and sea state conditions.
This buoy is available with steel lattice tower day mark or polyethylene tower depending on application. Both are suitable for mounting of solar panels and equipment, and come with a built-in battery box for safe storage of batteries.
Why choose the Seagull Data Buoy 2600-3000
Tower comes complete with instrumental ring and recessed ladder for safe access to service sensors
The tower comes complete with 2 x lockable reinforced doors to reduce wind damage drag during rough weather conditions
Buoy hulls are available with or without moon pools. The moon pools can accommodate up to 24 mounting brackets for attaching sensors or to attach rails to move instrumentation frame in or out of the water safely during maintenance.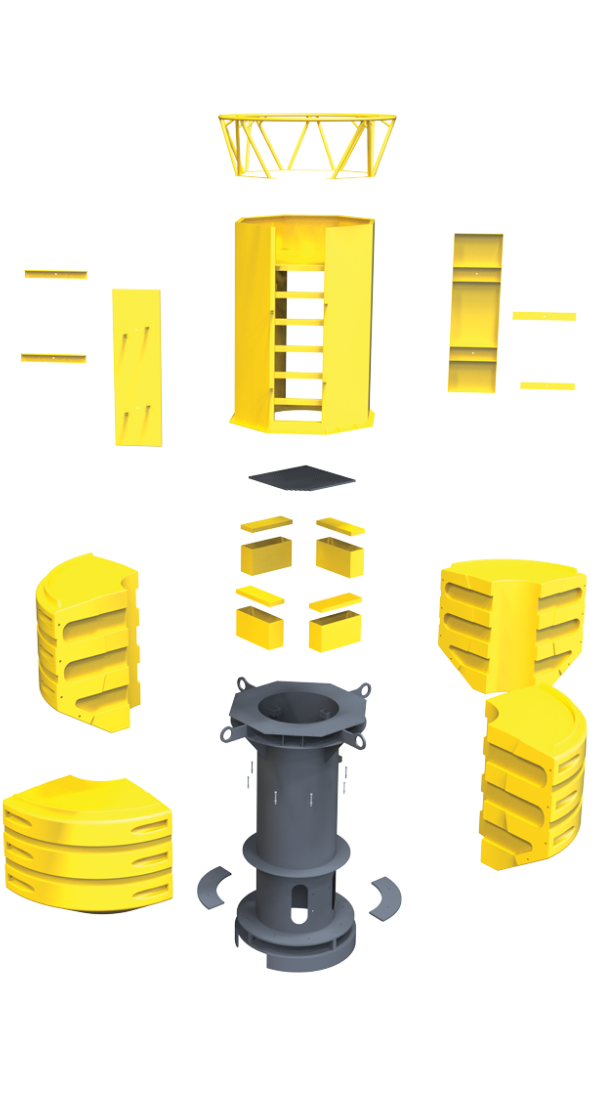 The buoy day mark is designed to reduce wind drag while also providing maximum surface area for panel mounting
There are 4 large battery compartments on the buoy floor to allow optimum overall power requirement.
The hull frame comes with sensor access holes to allow free movement of water through the hull preventing stagnant water measurements