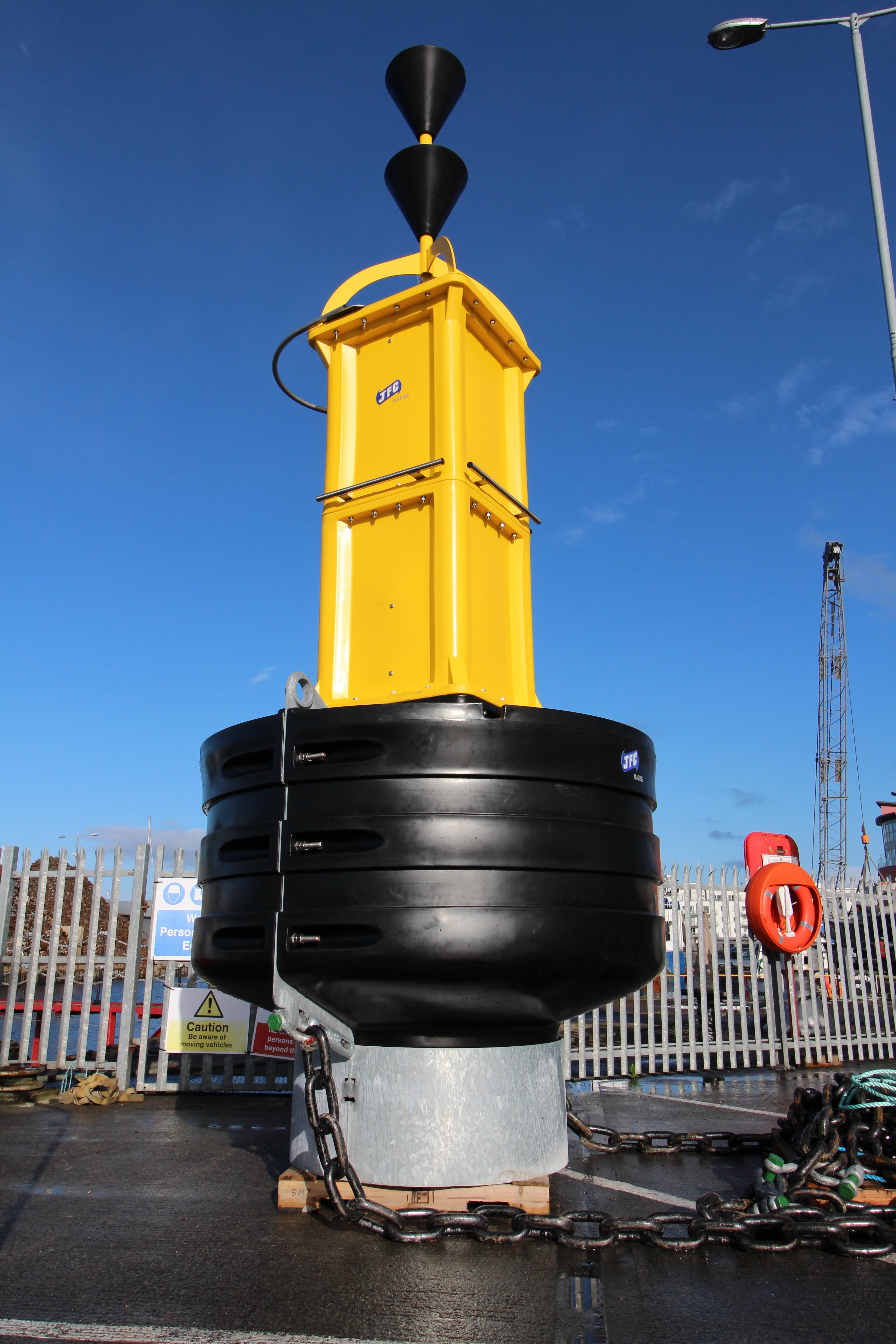 About the G2200
The G2200 is a 2.2m diameter rotationally moulded polyethylene buoy designed for use in moderate seas. The daymark design has a large visual impact tower available in both can or cone shapes with a high focal height for increased buoy visibility. Available in all the IALA recommended colours and configurations.
• High visibility design with cone or can daymark.
• Rotationally moulded using marine grade (UV stabilised) virgin polyethylene.
• Complete galvanised structural steel centre core (other materials available on request).
• Centre core also available with marine grade paint.
• Solid ballast plate adding extra protection to buoy hull.
• Handrail located at top of daymark for safe and easy maintenance when servicing the light.
• 316 Grade stainless top mark and hand rail.
• Reduced hydrodynamic drag, watch circle and mooring requirements.
• Fitted with two large lifting eyes for ease of installation and maintenance purposes.
• Two mooring eyes (bridal system) for increased stability in harsh marine environments.
• Mooring eyes fitted with sacrificial wear bushings.
• Sits upright on deck of vessel for ease of storage on site.
• Slip resistant surface on hull deck.
• Sacrificial anodes for corrosion protection.
• Open central core for data applications available.
Why choose the G2200?
High visibility design with cone or canday mark
Handrail located at top of daymark for safe and easy maintenance when servicing the light
Sits upright on deck of bessel for ease of storage on site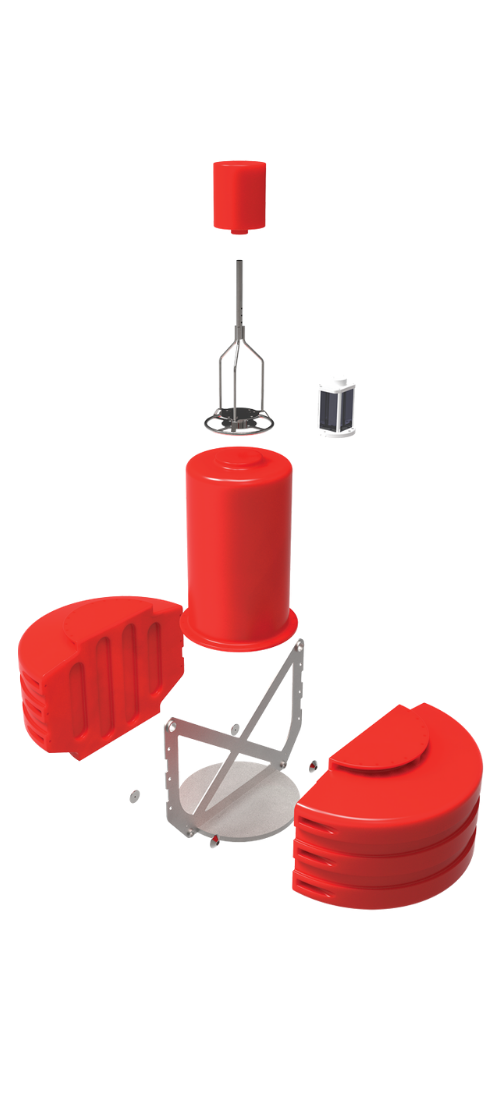 Rotationally moulded using marine grade (UV stabilised) virgin polyethlene
Fitted with two large lifting eyes for ease of installation and maintenance purposes
Slip resistant surface on the hull deck