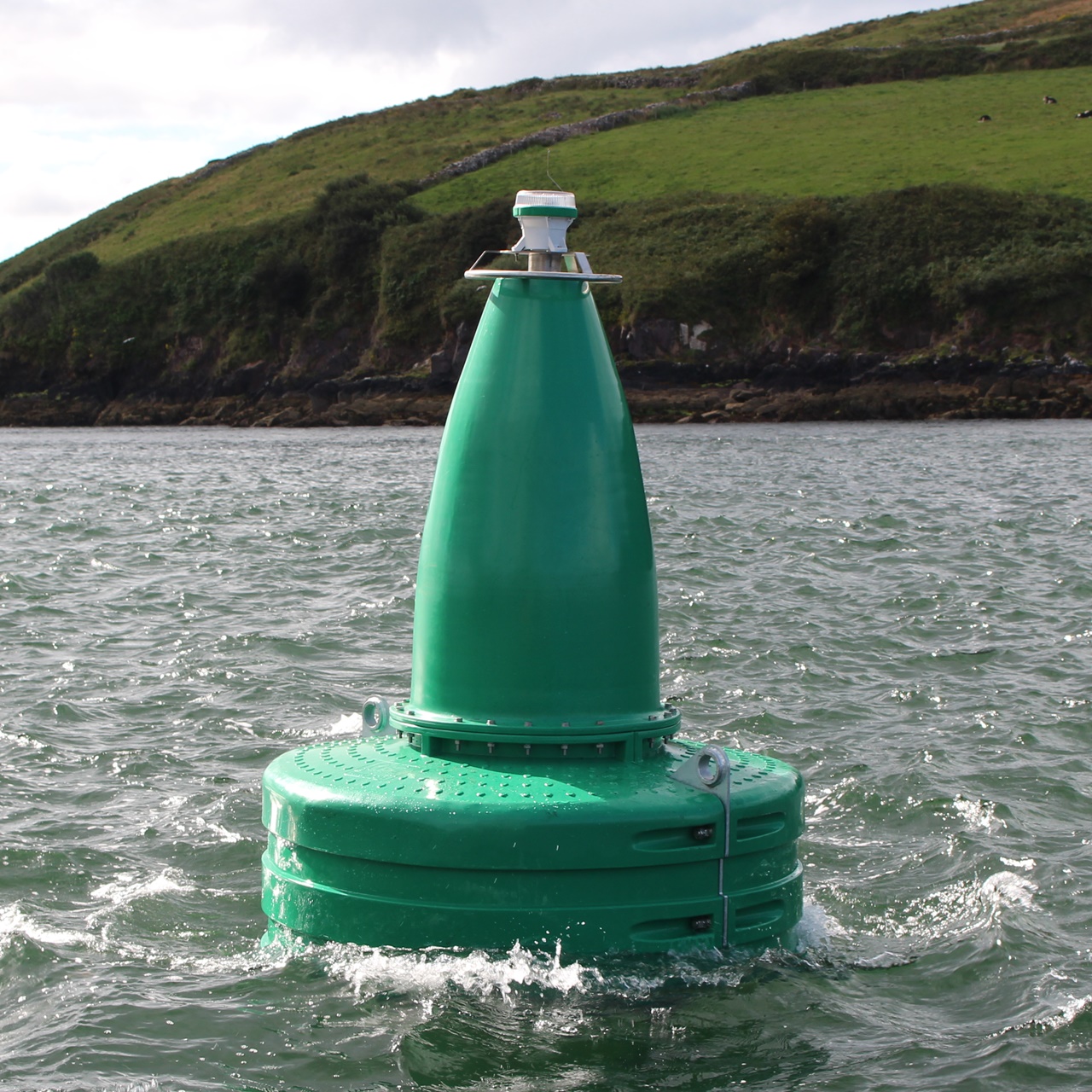 About the G1800
The G1800 is a 1.8m diameter rotationally moulded polyethylene buoy designed for use in moderate seas. Both cone and can daymarks are available with a high focal height (2.0 – 2.3m) and are available in all the IALA recommended colours and configurations.
The modular design has a unique central core steel arrangement from lifting eye to mooring eyes for superior strength and durability. The central core design incorporates two mooring eyes fitted with a unique replaceable bushing system extending the operational life of the buoy. The use of a twin bridal mooring provides greater stability and mooring flexibility when used in locations with fast currents.
In addition it is fitted with two lifting eyes for ease of manoeuvrability during installation or servicing purposes. The design also allows for the modular float sections and daymark to be easily replaced on station if necessary during service life.
Why choose the G1800?
High visibility design with cone or canday mark
Handrail located at top of daymark for safe and easy maintenance when servicing the light
Sits upright on deck of vessel for ease of storage on site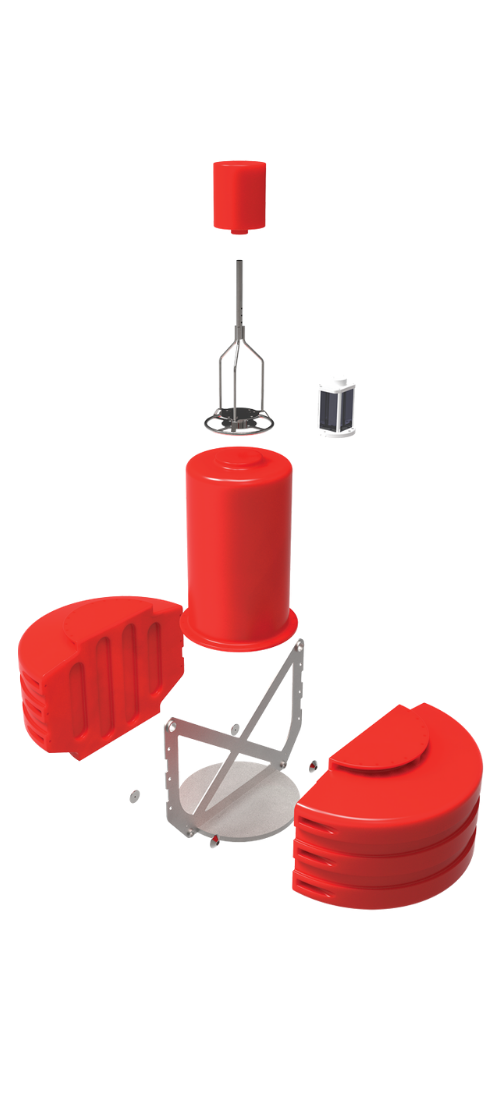 Rotationally moulded using marine grade (UV stabilised) virgin polyethlene
Fitted with two large lifting eyes for ease of installation and maintenance purposes
Slip resistant surface on the hull deck