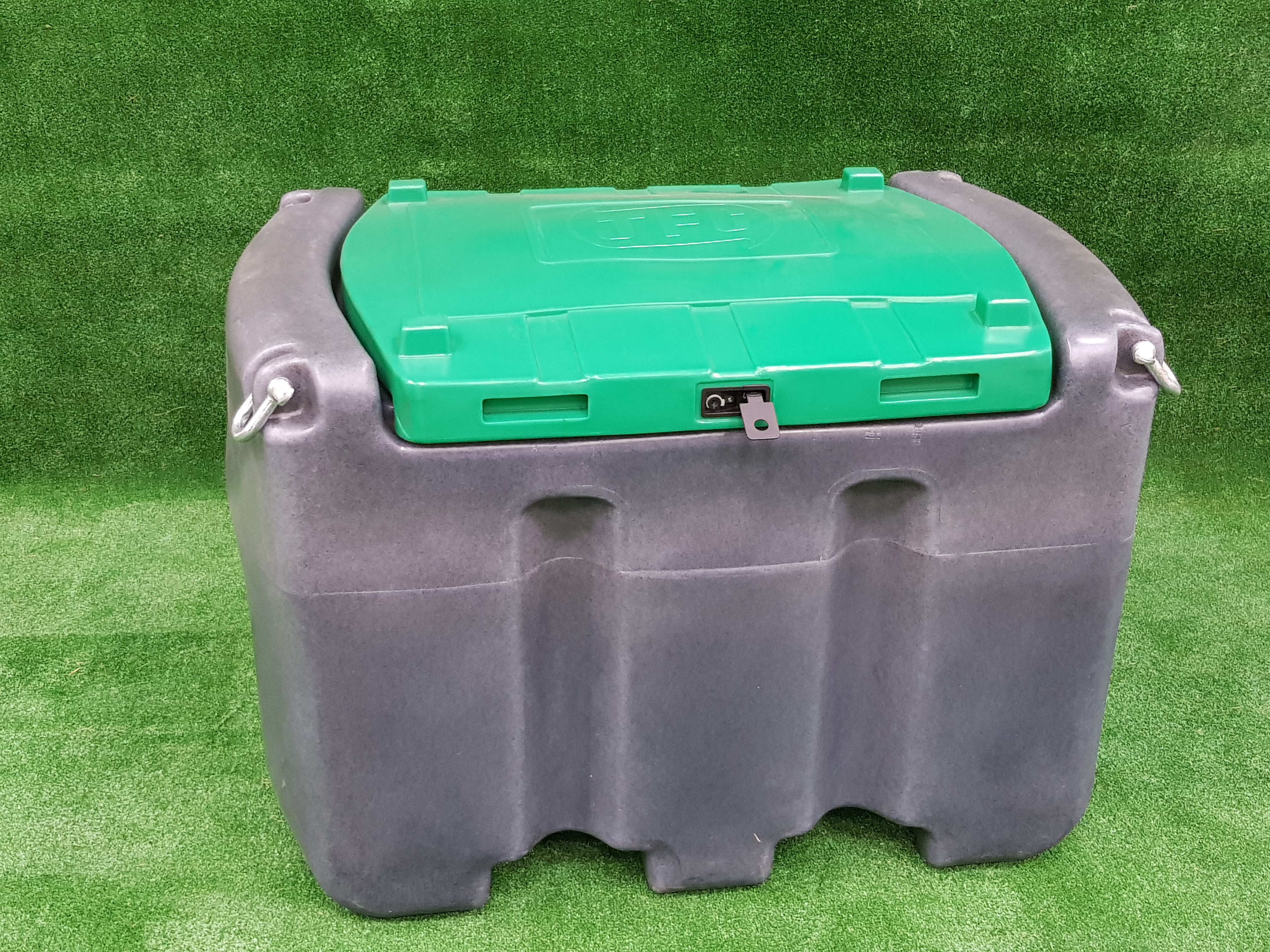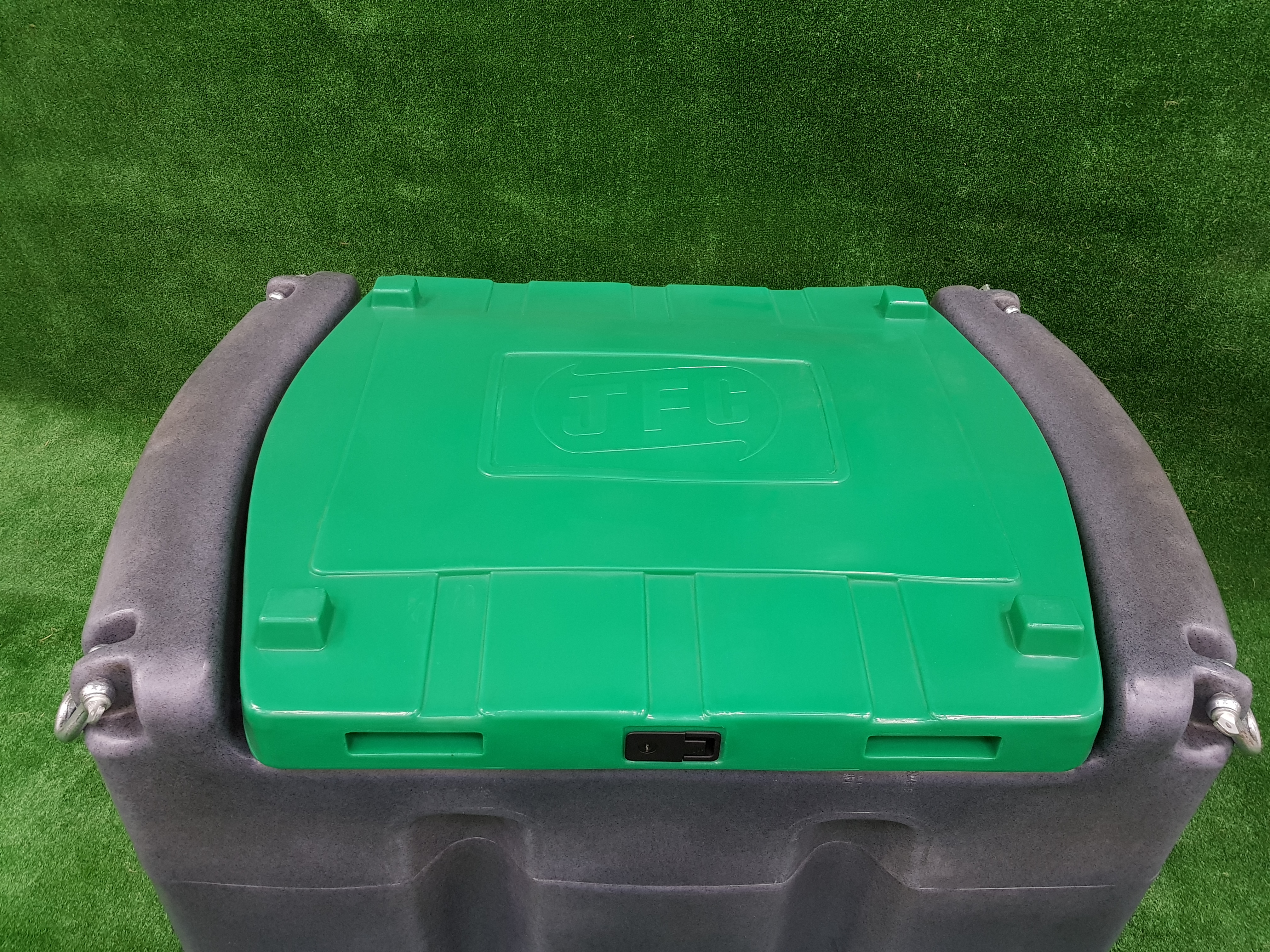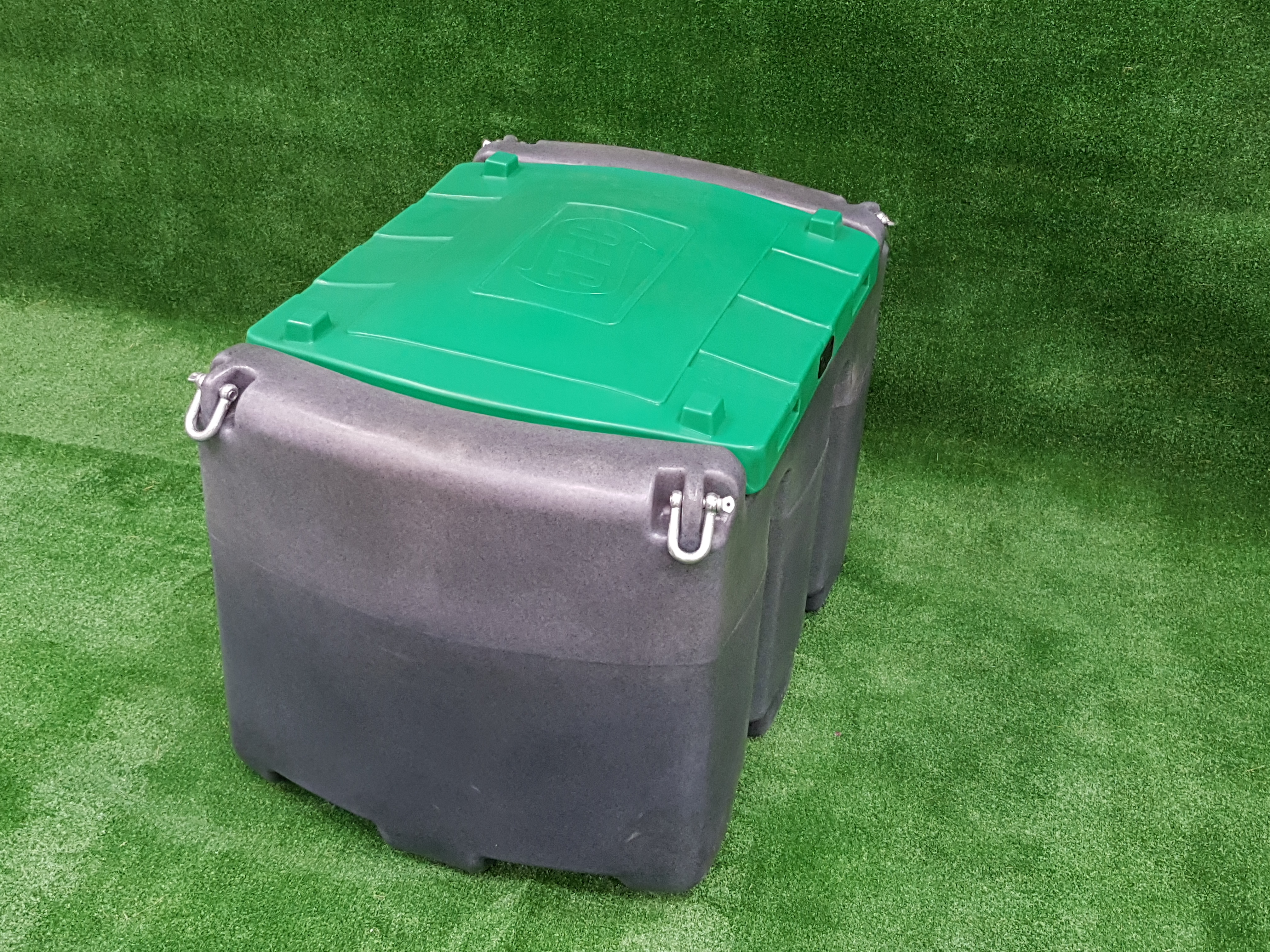 About the TTC400
COMPACT DESIGN
The compact design of the JFC Combi-Tanks allows both the diesel & AdBlue to be transported on any truck, van or Ute. This means that the fuel tank does not take up all the space in the back, allowing more room for tools etc to also be carried. In addition the empty trucktanks can easily be stacked on top of one another which helps to reduce transportation costs.
CONVENIENCE
Much like a pallet the unique design on the bottom of the Combi-Tanks allows for the tank to be lifted easily from any side. This makes movement fast and easy. The Combi-Tanks come equipped with 4 X D-Shackles which not only can be used for strapping the Tank down while travelling, but they are certified for lifting (when full) at these points by a crane. This is ideal for building sites or on marine docks where a forklift or truck cannot access.
NO DOWNTIME
Fuel can be delivered directly to the machine or vehicle at its place of use. Along with this there is an additional 40 lt AdBlue tank fitted inside of the diesel tank with its own independent Pump / Hose and Nozzel. This means you can also top up your machine vehicle without the need for 2 seperate tanks. This helps to avoid unnecessary downtime and lost opportunity cost while maximising space.
SECURITY
The innovative design of the Combi-Tanks means that there is no need for a baffle to protect against the tank from tipping over while in transit. All the Combi-Tanks come fitted with a lockable lid, keeping your fuel safe, and secure from unauthorised access while also preventing any rain water from entering into the tank. This also prevents any spillage in the work area.
CERTIFICATION
JFC combi-tanks are ADR certified and combly AS/NZS 4766:2006 (BSi Cert No: BMP 697981) and AS/NZS 1940:2017 C2.2.5.2 (BSi Cert No: BMP 697982) for transport of fuels.
Why Choose the TTC400
Safe Secure Lockable Lid.
Can be accessed by a fork or pallet truck at any side.
Comes complete with a 40l/min 12 v Pump, Electronic flow meter, A 3/4" 4m hose with an Automatic Nozzle.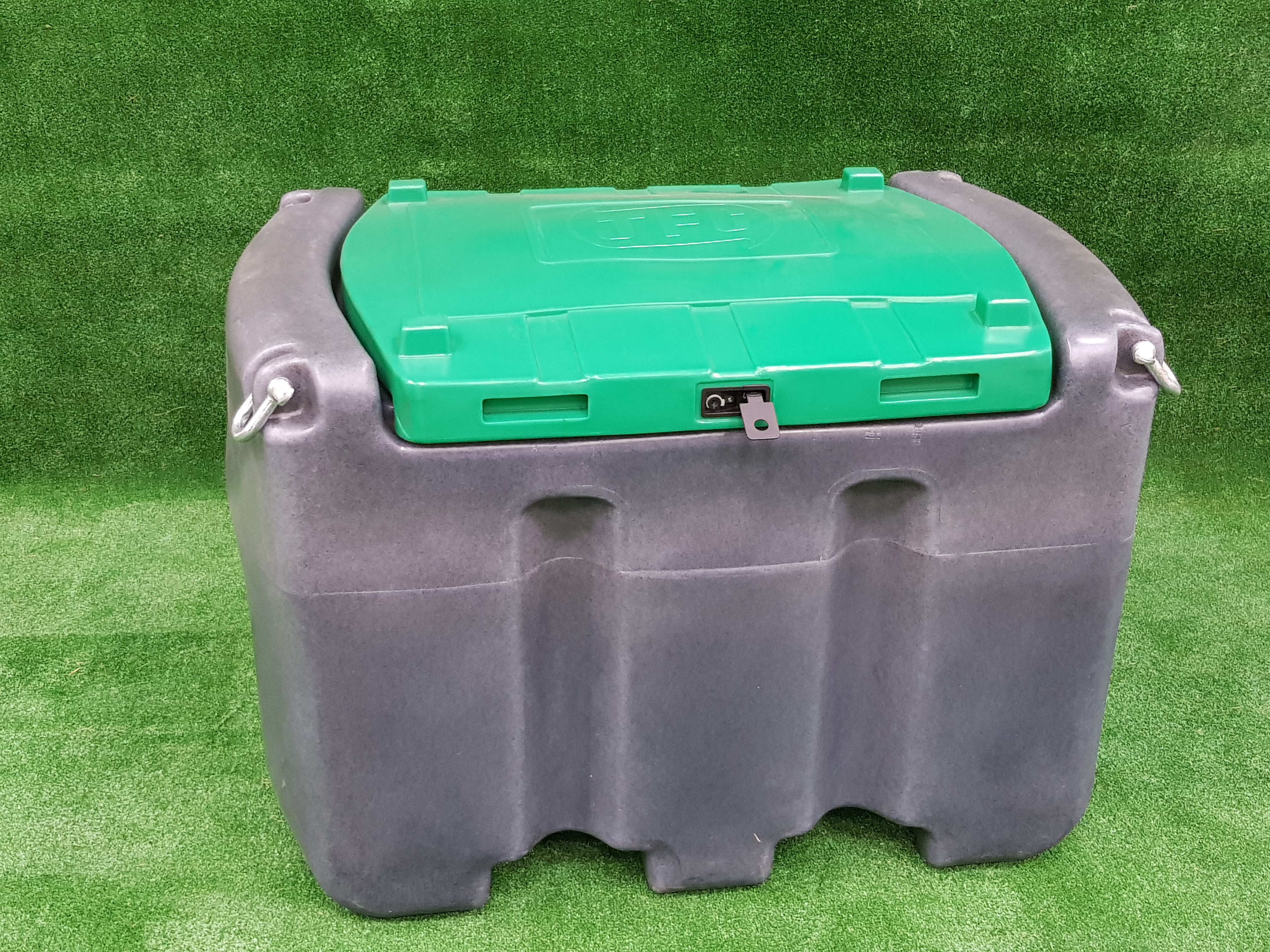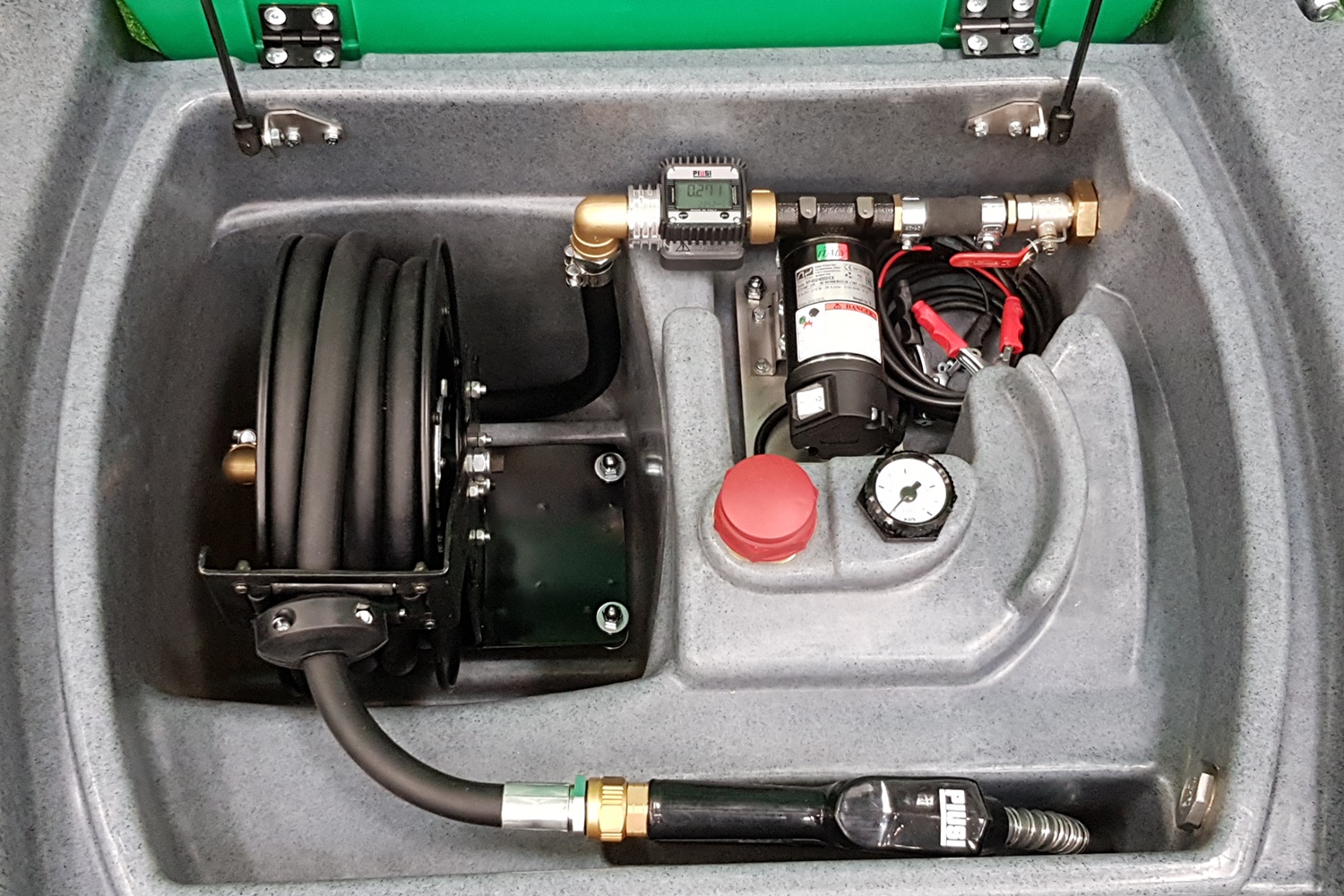 The 4 X D-Shackles for strapping down the Truck Tank while in transit, can also be used for lifting a filled tank.
Telescopic struts to keep the lid open while you are using it.
All pumps come mounted on a bushened plate to protect the pump from wear and tear but also helps to reduce noise when in use.